How to Download Your Tracks
Follow these simple steps to download your tracks in KML format:
1. Open Your Browser:
Navigate to
bivy.com
.
Go to "My Account" located at the top right of the homepage.

From the dropdown menu, select "Profile".

You'll be prompted to log in if you haven't already. Enter your credentials and proceed.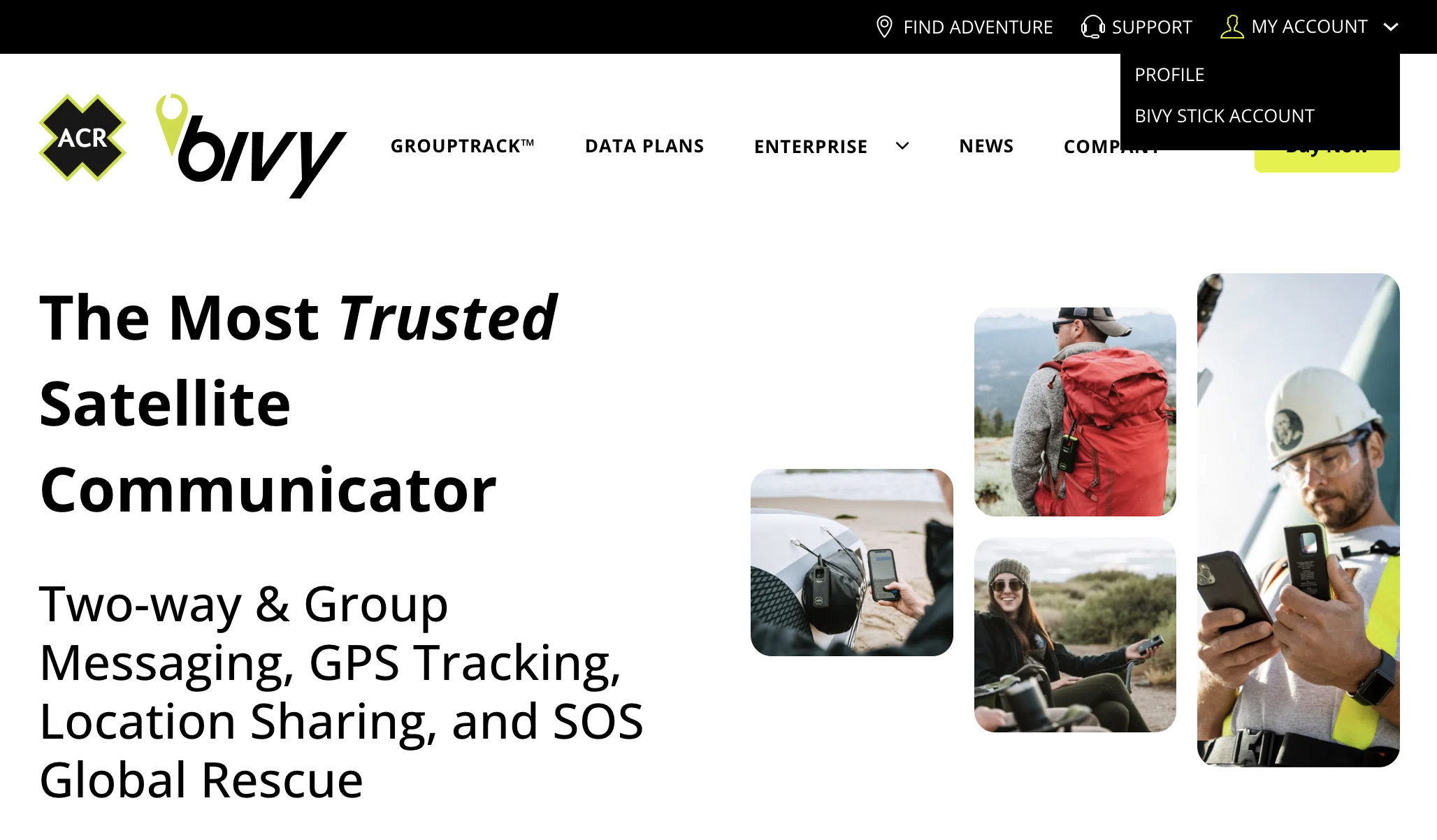 Once you're inside your profile, look for the "Tracks" tab and click on it.

Browse through your list of tracks until you find the one you want to download.

Next to the desired track, you'll see an option labeled "download KML". Click on it, and the KML file will start downloading to your device.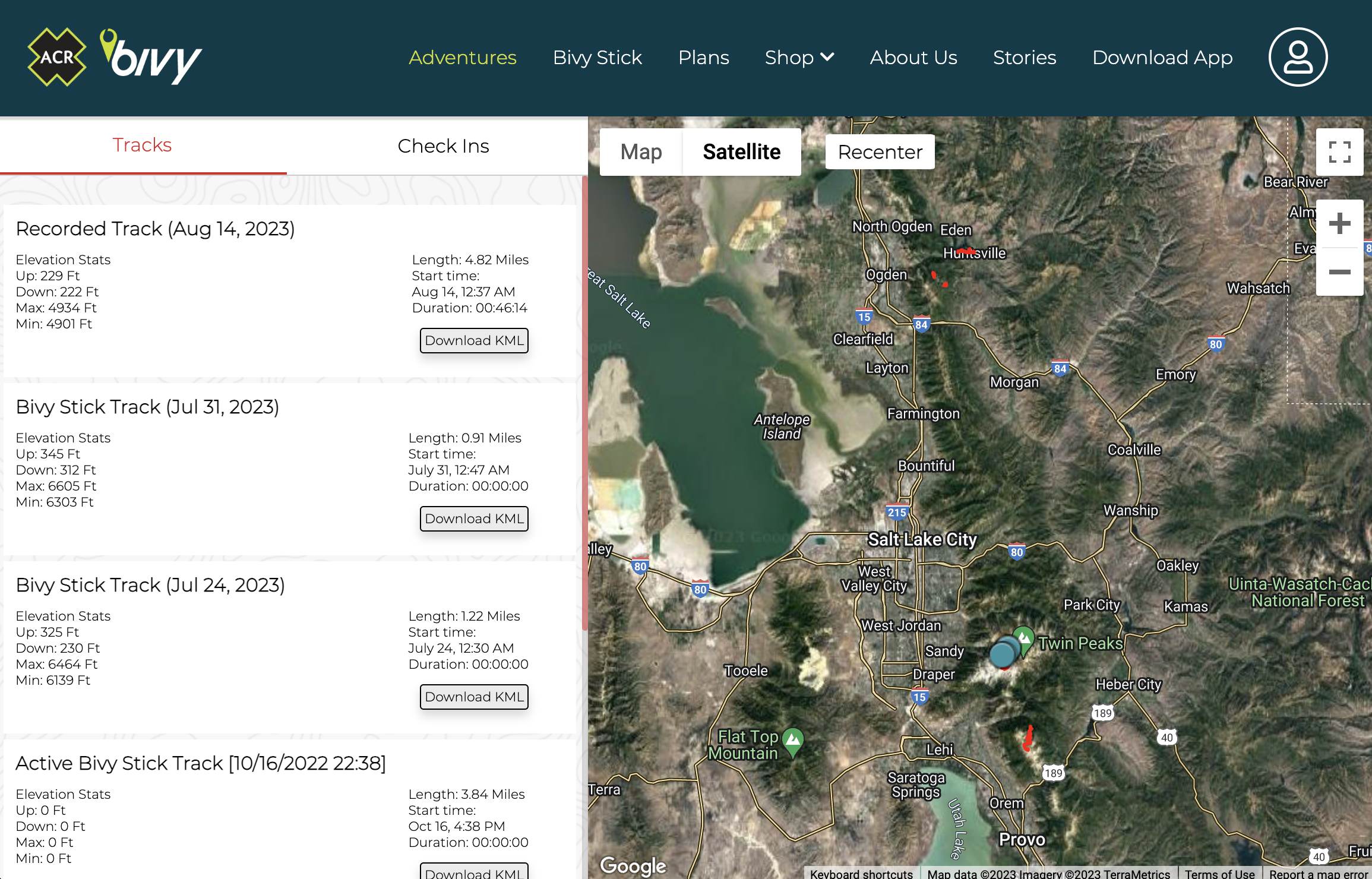 Note: If you ever need to convert your KML file to GPX format, there are several free online tools available. Simply search for "KML to GPX online converter" in your preferred search engine, and you'll find a variety of options to assist you.
Related Articles

How to download maps to use Offline

You can download topographic maps to use while out of cell range but they must be downloaded/saved prior to leaving service. 1. Open the Bivy App and tap on the tab from the bottom menu bar. 2. Tap on the Offline map icon (located in the bottom right ...

How to save/download a pre-mapped Adventure

The Bivy app has over 20,000 adventures mapped across the United States. These adventures include a detailed path and description of each adventure. You can save/download the information to use offline. To save an adventure to your profile, follow ...

How to track and share location with friends and family

1. Open the Bivy App and choose "Stick" from the bottom menu then connect your Bivy Stick. 2. Tap on the "Share Location" button. 3. Type the name of the recipients you want to share your track with and press send. This will send them a private URL ...

How to send Group Messages

To Message the group, click on the Group Message button. This will take you to the group message thread. Enter text and tap on Send. The group message thread can also be accessed on the Messages screen. When someone joins a group, the first time they ...

Can the Bivy Stick be used on multiple phones?

It can be used by multiple phones, but only one phone at a time. Any phone that is going to connect to the Bivy Stick needs to download the Bivy App and create their own profile before getting off-grid. The first phone to connect to the Bivy Stick ...